Experience the
Power of Haelan 951




They are complex and change more often than your Twitter feed. Every one of us and every workout is different.
We created Haelan 951 to promote your body's natural mechanisms of healing and immune support through whole food synergy.
What does that mean?
We help your body forget the mistakes from last weekend and build a foundation that naturally optimizes performance to keep you in the best shape of your life.
Scientifically designed, 100% organic, non-GMO, and backed by more studies than a doctoral thesis, Haelan 951 is the daily secret for both power performers and world-class athletes.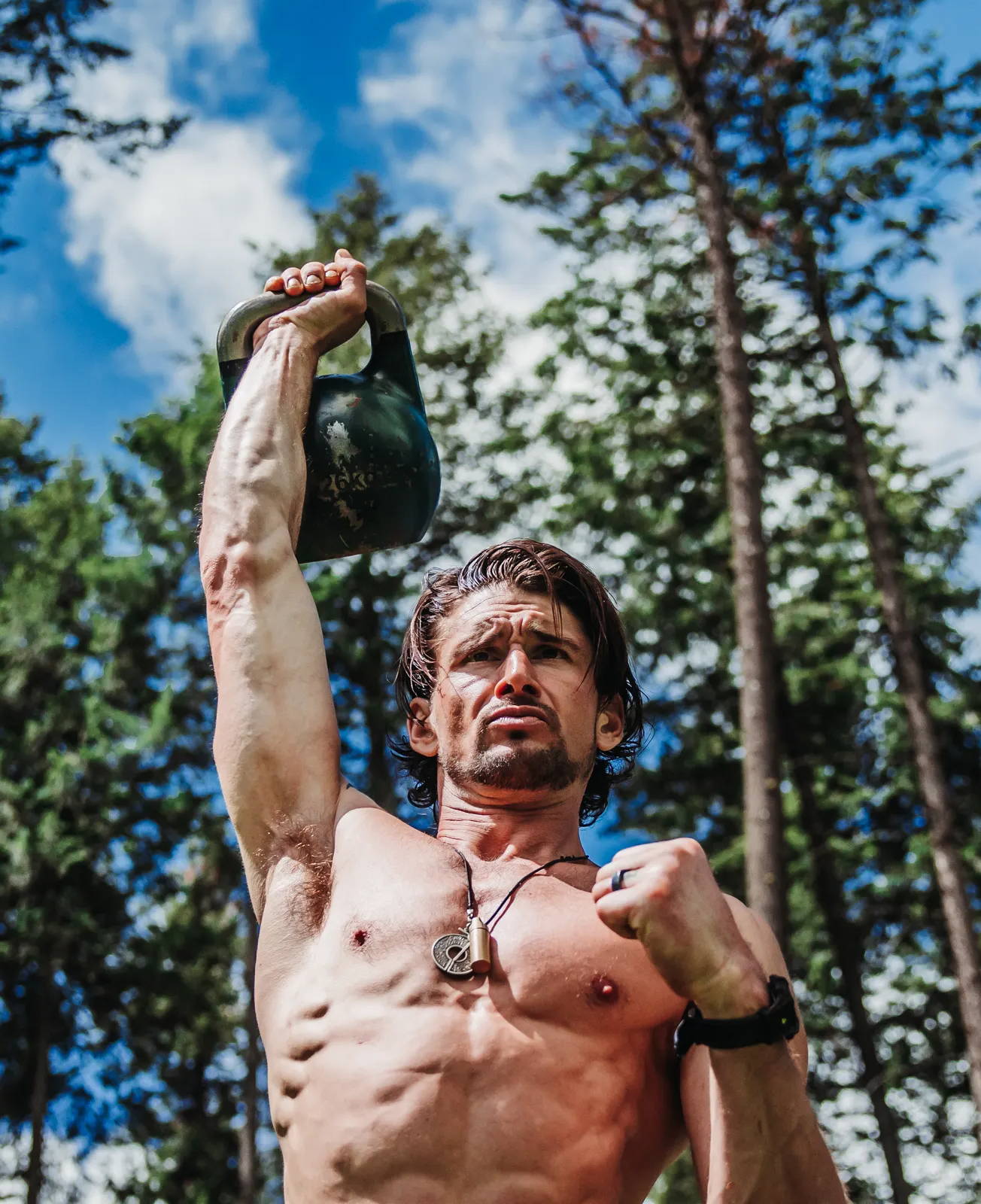 "I get questions all the time about whether you should be consuming soy. Understandably, considering there's so much conflicting information out there. The short answer is yes, but only if it's the right kind, which is pretty rare. Genetic engineering means most modern-day soy causes significant negative health effects. Haelan 951 is a nitrogen-fermented beverage made from organic soybeans grown in the mountains of Mongolia. This particular species of soybean is an advanced concentrate with proven anti-viral, anti-inflammatory, and anti-carcinogenic properties. Rich in vitamins, minerals, and complete protein, Haelan 951 also delivers all of the essential amino acids. I have been drinking Haelan 951 for the past month for optimized metabolic health, and I really like it."
-Ben Greenfield
"I first started taking Haelan 951 because I was having this irritating cough for more than four weeks and nothing was getting rid of it. After one week on Haelan, it was gone and I started noticing that I was feeling better in other ways too. More energy, less joint pain and less overall pain. Haelan has and will play a big role in my training now and I am recommending it to my guys to help in muscle recovery, stamina and overall health."
Shawn Hammonds
3rd Degree Black Belt Brazilian Jiu-Jitsu, Black Belt Judo
Multiple time IBJJF Champion in the Mid South and Mid West. IBJJF Black Belt Masters Pan Am Champion (2012) IBJJF Black Belt World Masters Silver Medalist (2012) World Master Bronze Medalist (2016) (2018)
So, what's the secret, Jack? Some

magic beans

?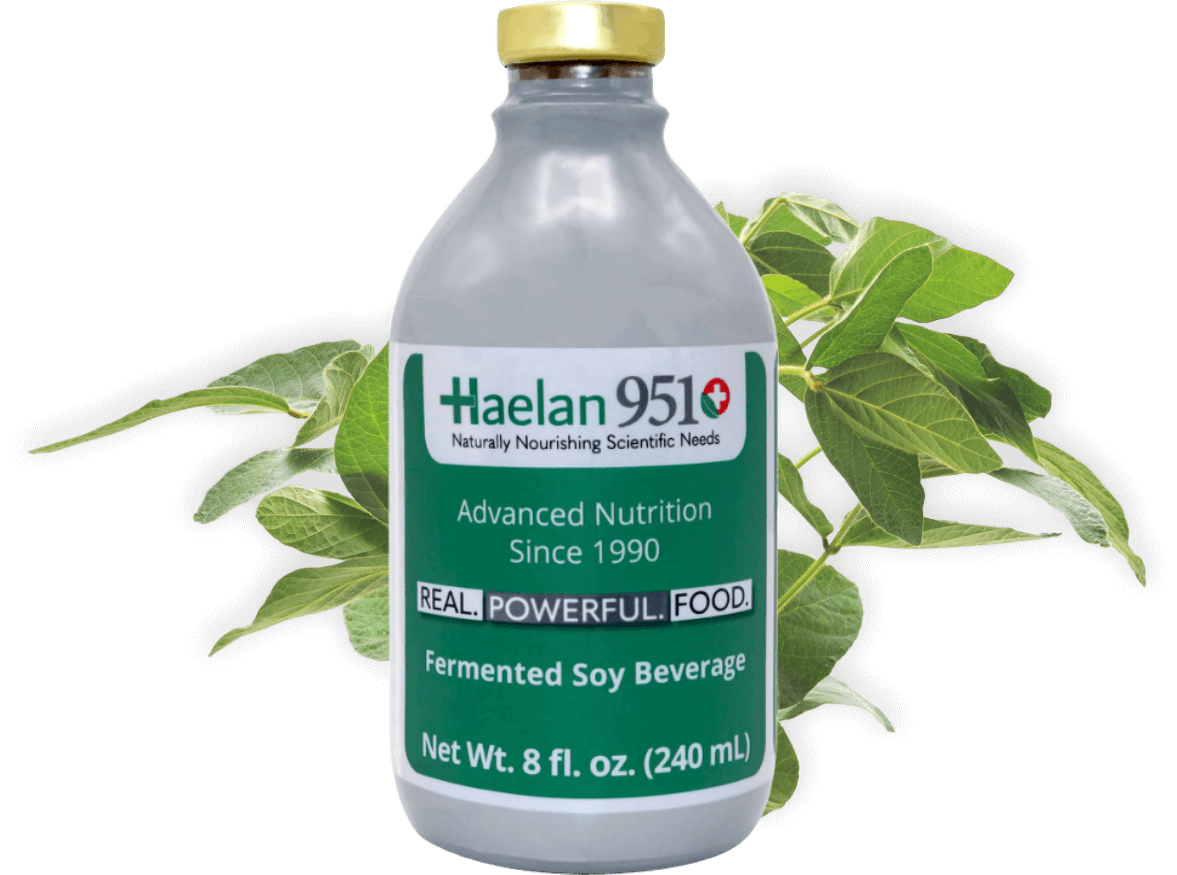 Not Your Average Soybean.
We've taken 30 years of research and over a thousand years of soy fermentation knowledge to develop the world's most potent, focused, natural, powerful food.
Rich in proteins, selenium, zinc, vitamin A, B1, B2, B12, C, D3, E, and K1.
Many additional micronutrients such as daidzein, genistein, protease inhibitors, saponins, phytosterols, essential fatty acids, twenty of the twenty-two amino acids and more.
Researched in studies to aid immune support, PTSD, and even cancer.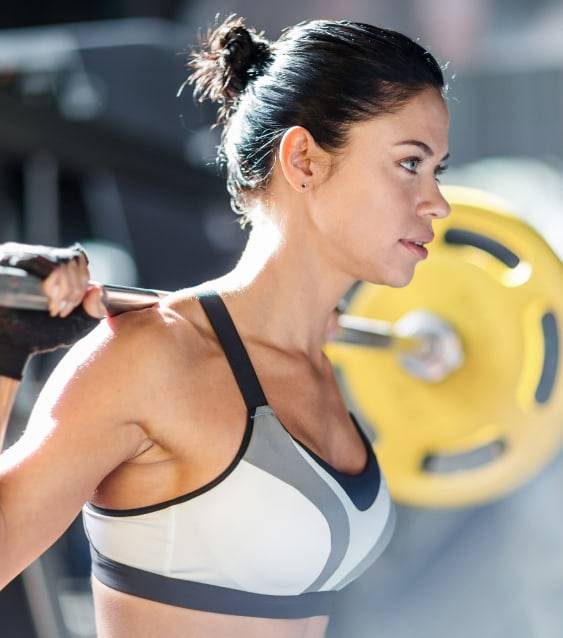 We work day and night to Haelan 951 has carefully calculated levels of isoflavones (such as genistein, daidzin, & genistin), saponins, phytosterols, protease inhibitors, and phytic acid compounds combined with our unique and proven nitrogenized fermentation process.
And that means... ?
For us? It means we keep a lot of scientists, doctors, and engineers on the payroll.
For you? It means you know EXACTLY what goes in your body with every bottle of Haelan 951
Not for the Faint of Heart.
Looking for another yummy powder to sprinkle over your Acai Bowl or serve with your avocado toast? Not here.
Other supplements, powders, and drinks are FULL of ingredients whose only purpose is to tingle your tongue but end up adding calories and creating "undesirable" side-effects.
With Haelan 951, we spared no expense to refine the most natural, bioavailable, anti-inflammatory, antioxidant, and immune-boosting compounds on the planet, with NOTHING else added... full stop.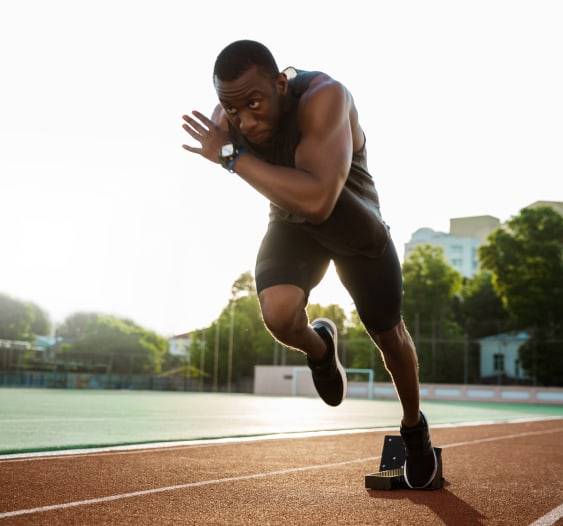 Advanced Athletic Recovery
Calculated bioavailable nutrition for recovery at a cellular level.

30 Years of Scientific Research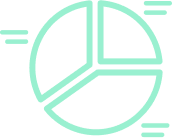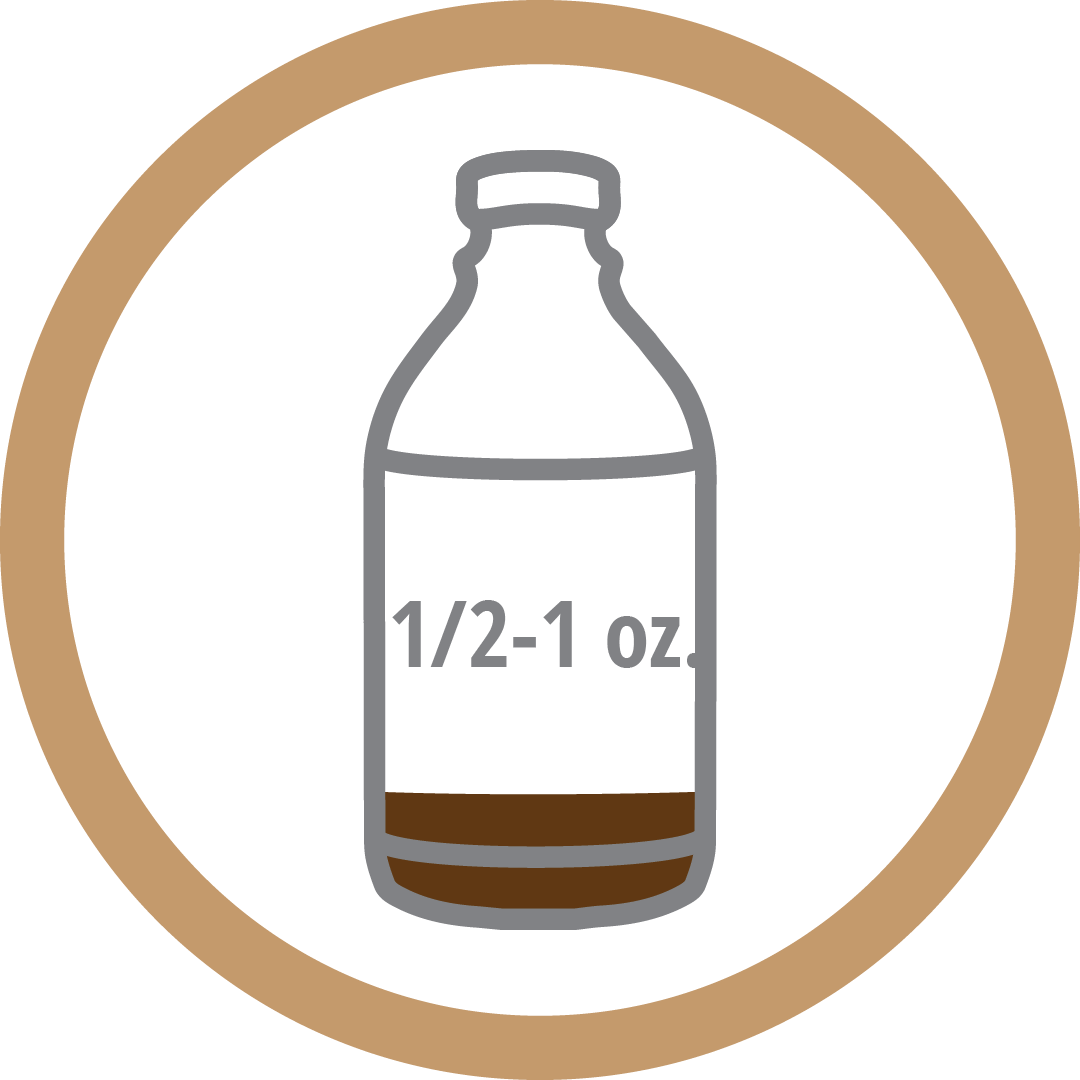 Maintenance
1/2 - 1 oz /day

Typically taken for overall health and wellness and light training.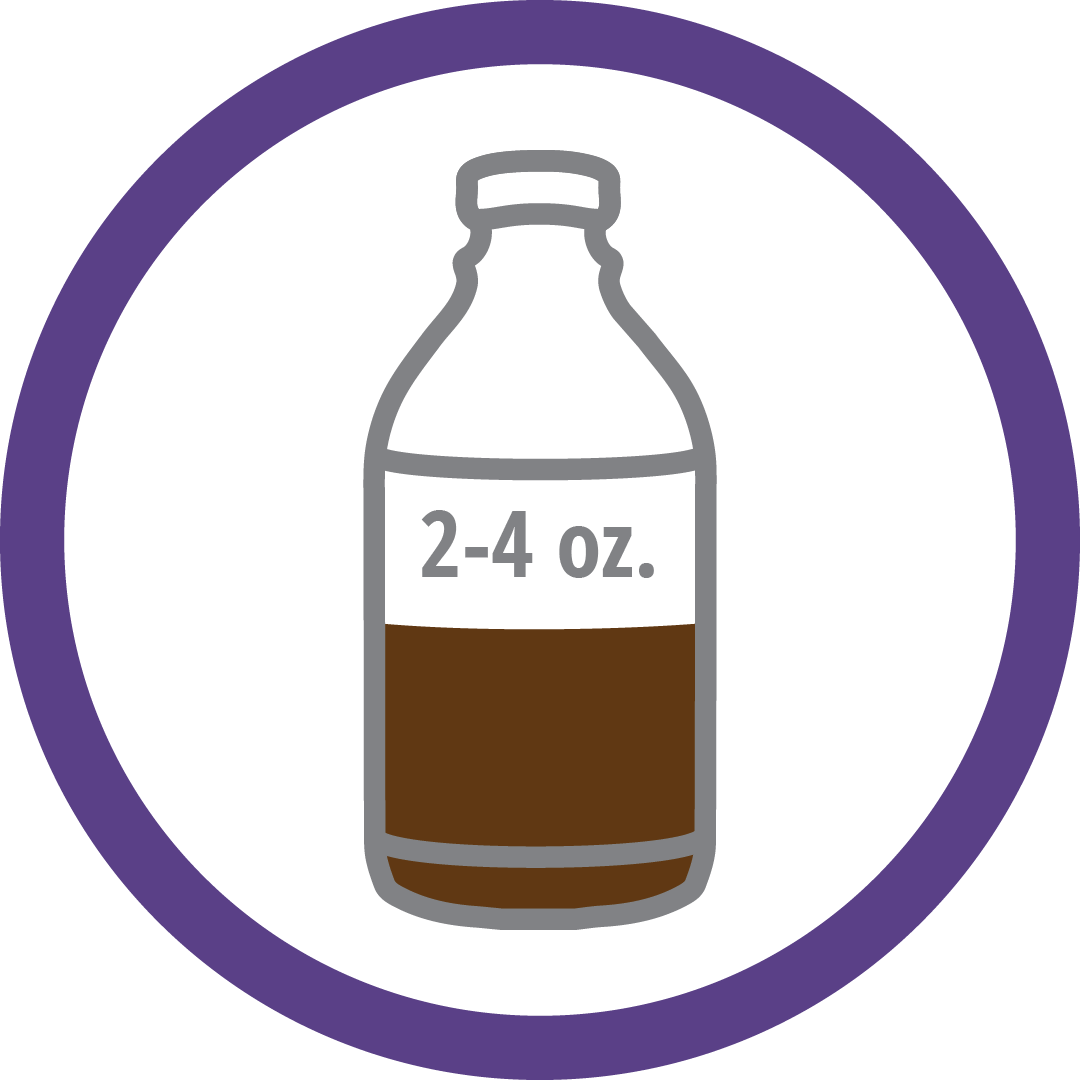 Typically taken for enhancement cellular recovery and hard training.*
The Time to Invest in Your Health is Now!
We have prepared 3 special packages to help increase your performance.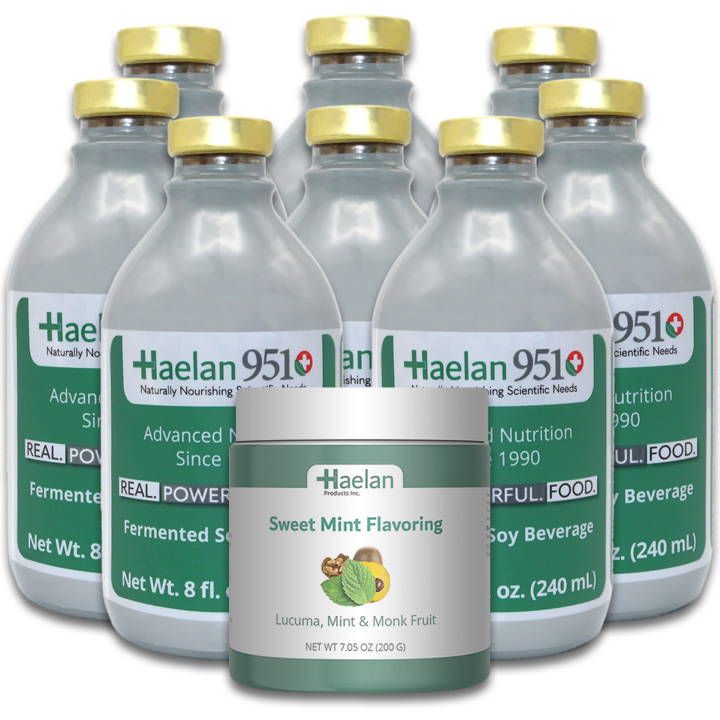 8 - 8oz Bottles of Haelan 951
+1 Jar of Sweet Mint Flavoring
(Save Over 14%)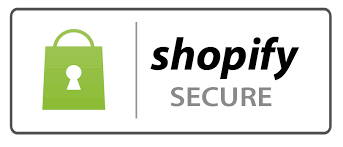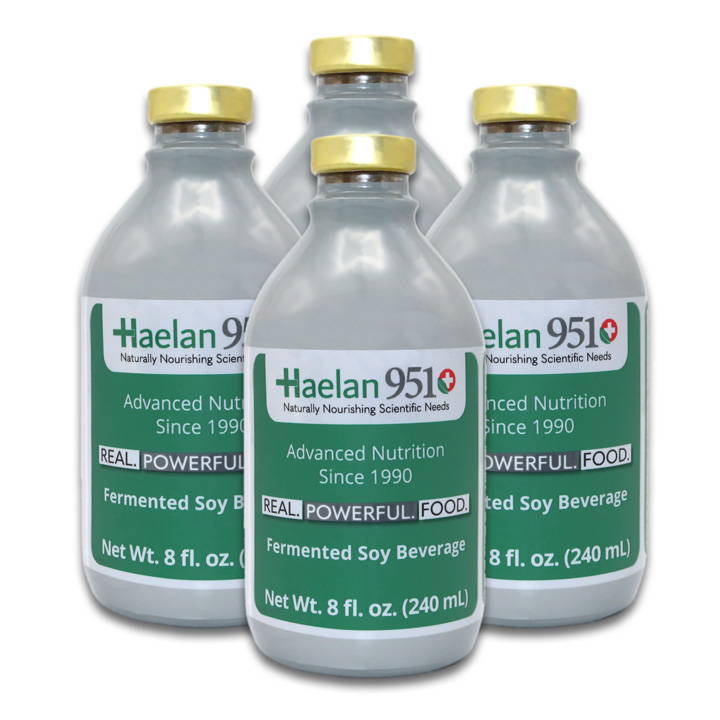 4 - 8oz Bottles of Haelan 951
(Save Over 9%)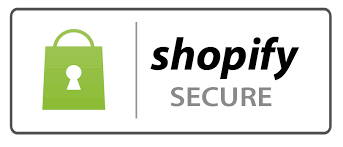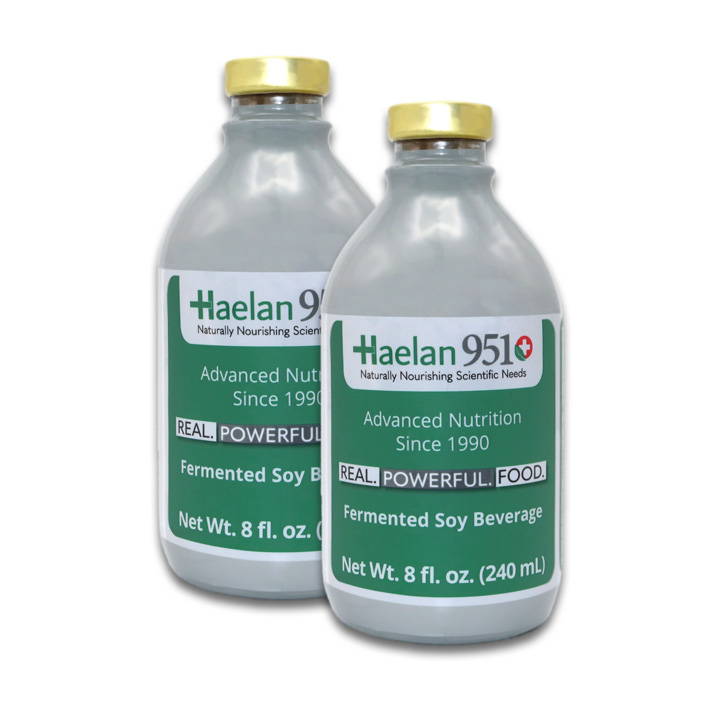 2 - 8oz Bottles of Haelan 951
(Save 4.5%)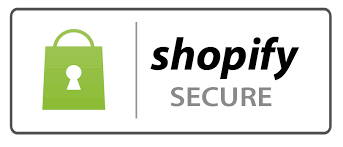 *Free Shipping options are available in the United States only
What the People are Saying:

"I have been using Haelan951 for months now, and my health is at an all time high!"

"Better than my protein drink! Basically it comes down to amino acids. Protein is just amino acids stuck together, but your body has to break proteins down to get to the amino acids and turn them into muscles etc. Haelan is broken down amino acids so you don't do any work. Would recommend!"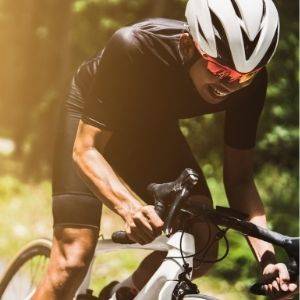 "Been using Haelan for 60 days now, and have seen results...I'm sticking with it!!"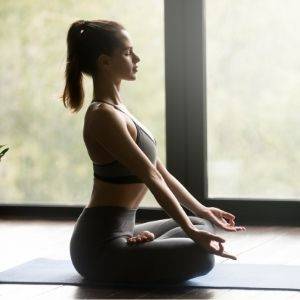 "Taking Haelan has now made me more aware that you can get healthy results quickly. Since I have been using Haelan, I have yet to become sick and my energy is much greater."
Balance Your Body With
Haelan 951

Intake Guidelines
For best results Haelan should be taken every day. Start by taking ½ to 1 ounce of Haelan 951 every day with a glass of water. You can take it in the morning before your workout, or in the evening before dinner, or anytime in between. It doesn't matter when you take it as long as you stick to it! Consistency is key to results.
Is Haelan Registered With the FDA?
Yes. Haelan 951 is registered as a low acid canned food which means it falls under the conventional food category.
What is the Return Policy?
US Domestic returns and refunds are required within 30 days on unopened merchandise. Upon return and inspection, we may issue appropriate refund minus any shipping fees and a 5% restocking fee. Please contact our customer service department at 888-548-3526 with your order number for a return authorization number prior to returning your order.
What Can I Add to Improve the Taste?
Yeah we know the taste isn't great. It's not supposed to be delicious. It's supposed to get results, and results require sacrifice. But if you're dedicated and still struggling with the taste we made something for you. Try the Haelan Sweet Mint flavoring. Designed to add a little sweetness without sacrificing nutritional quality. A Free sample is included in all first orders. You can also buy a jar HERE.
How Long Has Haelan Been Around?
The Haelan 951 Platinum formulation has been around for 26 years. Haelan 851 was its precursor for two years before top scientist in the world helped design a better product – Haelan 951.
How Should I Store Haelan?
Keep closed in a cool, dry place out of reach of children. Refrigerate after opening.